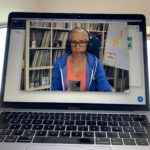 WHAT I DO:
Currently available, but still doing things:
#seriousgames4remote (organizer and player)

#play14 Berlin, the online edition (organizer)

giving workshops for people who want to spice up their online meeting

participating in a lot of online talks and scrum and agile coaching-related talks

#EUvsVirus Hackathon: Participated with my own team: CatinaBox.eu
AVAILABLE as Scrum Master / Agile Coach:
Just finished a project at ARCHITRAVE in Berlin as Scrum Master for their engineering teams, facilitating meetings, retros ad workshops for other units of the company, introducing agile games and waving the flag for an agile mindest & teaching agile methodologies.
I'm co-organizing the Agile Camp in Berlin (2019 – 2020) with Stefan Wolpers and the  next #PLAY14 weekend in Berlin along Julian Kea, which will happen again in June 2020.
Other than that I'm helping organizations, interested groups of people and even friends in getting their things done in agile way.
–> Download my CV here
Some fun things I did in 2019, too:
May: Organisation and Facilitation of a Design Thinking and Prototype Sprint (Freelance Project)
August: Chaos Communication Camp: Taking care of the Kids Space and the GSM-Team with agile methods (Kanban, Planning, Stories etc.)
September: Liberating Structures Scrum Workshop (2 days workshop as participant)
October: Vision/Mission Workshop
November: Manage Agile (Berlin) 4 Days facilitation of the games area together with a bunch of likeminded players
November: Training the Trainers: Held a session for trainers about playing games
December: Lead Developer Conference in Berlin: On behalf of Architrave I played agile games all day with the conference participants.
And What else am I doing?
When I'm not waving the agile flag, convincing random strangers to play games etc… I'm digging and playing (DJing) weird HipHop and Bass – Music. You can find my music recommendations on my Support Your Local Ghetto Tumblr and most of my mixes on my Soundcloud, Mixcloud, Hearthis – Accounts.
I also have a blog (or 2) with a lot of music industry things, good stories, bad stories, fun things etc.. (currently on hold) –> https://hallama.org/
And WHAT else??
….. biking! Love biking in the beauty of Brandenburgs nature with my road bike "Mr. Weasel"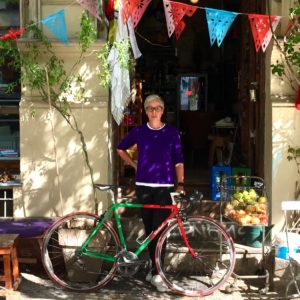 F